Offering an advantage to effortless cakes, baking and cakes. Regardless of your skill level, our innovative tools and ingenious tips can help you achieve your best personal results, make baking and decorating fun and easy.😋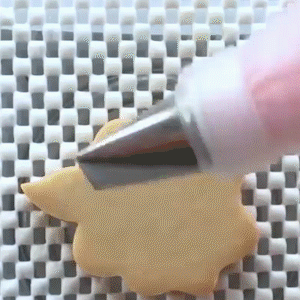 FEATURES
The all in one kit: Comes with numerous baking utensils that make the art of baking and decorating extremely accessible. Benefit from a handy box so you have the decorating tools at hand and maintenance.

Fast and elegant flowering of flowers: Decorate and embrace sophistication with ice tips in the art of making flowers. Let the petals bloom instantly as you create vibrant flowers for your desserts.

Reusable ice cream pastry bag: You can instantly decorate cakes, bake and pastry with a reusable pastry bag, add cream and decorate the cakes, making them more unique, beautiful and delicious.

Dessert your flavor dessert: Reusable plastic couplings are easy to quickly switch from one end to the other, flower nails used as a decorative lower support to decorate the ice flower.

Perfect baking aid: Perfect for anyone who likes to decorate cakes, biscuits, cupcakes, brownies, macaroni and pastries. As a gift or for you and your loved ones. Enjoy baking now!

USAGE
Starting at the edge of the cake, rotate the icing in the center in a smooth circular motion, slightly overlapping as you go. Gently pull the bag in the center to form a tip.

Starting from the center, hold the pipe bag upright and gently squeeze the ice to form small spikes, pulling the bag at the end of each spike to form a point.
SPECIFICATIONS
Material: Stainless steel, EVA


Weight: 260g
PACKAGE INCLUDED
32 * Stainless steel glaze tip

2 * Reusable silicone pastry bag

2 * Flower nails

2 * Reusable plastic coupling

1 * Storage box