FEATURES
Improved crystal formula, smoother and more durable.
The crystal coating solution formula provides longer lasting protection and increased scratch resistance.
Effectively fills out small scratches and forms a transparent protective crystal layer at the same time.
Anti-UV formula, effectively prevents the aging of car paint.
The wax can be polished immediately without waiting too long.
It is suitable for the care of paint, glass, plastic parts, decorative parts, leather and tires of any car color. It is an all-purpose auto beauty wax.
SPECIFICATIONS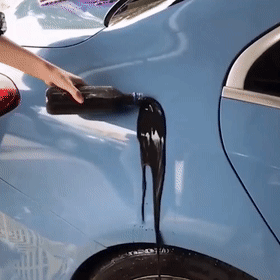 CAPACITY: 150 ~ 300mL
INGREDIENT: Silicon nitrogen, carnauba wax
STATE: solid physical state
SHELF LIFE: 3 years
SIZE: 8CM × 8CM × 3CM
PACKAGE: Car wax × 1
TIPS
Avoid the sun when waxing, choose a cool place so that the wax does not dry too quickly
When the humidity is high, increase the freezing speed of the car wax
Recommended wax thickness: only a very thin layer
Auxiliary products prepared before use: wax sponge and soft polishing cloth
The degree of oxidation of external surfaces, e.g. painted surfaces, affects the effect after sealing, and solid products are not suitable for over-oxidized surfaces.
Principle of fire, the principle of children, strictly forbidden, such as putting eyes in your mouth; Wash off immediately with water if it gets into your eyes.
Freezing, sun exposure, 0-40 ° C in a cool and ventilated warehouse and transportation are strictly prohibited.