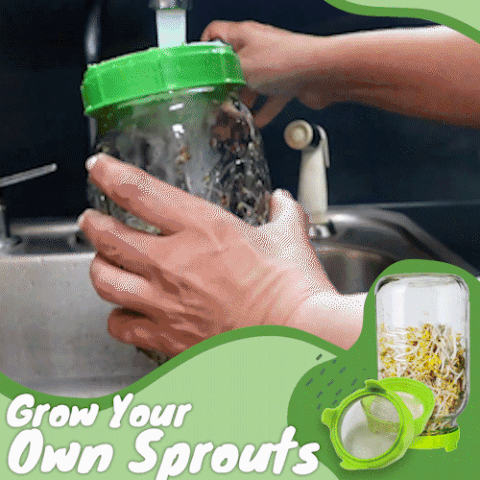 With a footstand design, you can place the jar steadily on any flat surface for a swift drainage and easy storage! 
This sprouting jar lid is designed to be compatible with most jars regardless of shape and size, as long as the jar opening is about 8.6cm in diameter
The strainer lid design enables the sprouting seeds to grow more vibrantly with better airflow and drainage! 
Grow your own super food just with one jar! This sprouting jar lid comes with different colors to identify your sprouts easily! 
This handy jar lid is perfect for all microgreens, from mung been sprouts, broccoli sprouts and alfafa sprouts! 
HOW TO USE
Add seeds and water to jar
Soak the seeds overnight
Drain the water in the jar and leave it upside down
Rinse the seed and drain twice a day until ready to eat
SPECIFICATIONS
Outer Diameter: 90mm
Inner Diameter: 86mm
Height: 27mm
Weight: 25g
Color Options: Blue, Green, Yellow, White, Dark Green
Materials: (Mesh Strainer) 304 Stainless Steel, (Lid) PP Materials
PACKAGE INCLUDES
1 * Microgreens Sprouting Jar Lid