🌞
New photosensitive night vision glasses
Features:
Fashion

Fashionable shape, laser element. It is an indispensable fashion item for trendy people.

Multifunction
It can not only be used as a trendy item, but also has the function of radiation and ultraviolet protection.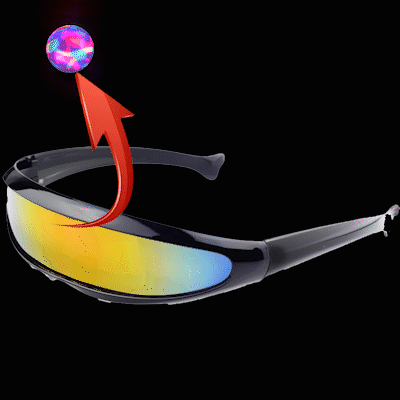 Optionality
Multiple choices include the color of glasses and frames, which can definitely be adjusted to your satisfaction. You can also buy a few more to match your outfits for this.
✨✨Show Details
Rubber Chain: smooth opening and closing, strong and durable.
Temples: fishtail design, comfortable fit.
Nose Pads: One-piece nose pads reduce the pressure on the bridge of the nose without leaving indentation.
 Specifications:
 Material: Nano-laminated photosensitive material (lens) + Tough resin material (frame)
Weight: 5.5g
Anti-UV Grade: UV400
Style:Black frame red mercury / Black frame gray sheet / Black frame white mercury / White frame gray sheet / White frame red mercury / White frame white mercury
Q&A
Q: What is the use limit of this type of glasses, why is there no size distinction?

A: The frame of this glasses is made of special resin material, it is extensible, so all face sizes can be worn, you don't need to worry.
✨✨Scenes To Be Used
It can be used in any scene in life. When camping, you can easily chat with your companions without a campfire. You no longer need to wait for the sunrise to hunt. When you are fishing, it can make you clearly observe the fish in the water. No more searchlights are needed for cave exploration. Of course, you can also wear it when driving at night, it will undoubtedly make your driving easier and safer.

Package includes:
1*

New photosensitive night vision glasses